Entrance
We welcome you with our two signs. Our gold leaf signboard has been our pride for generations, and our standing signboard is made from salvaged wood of a nori ship.
Courtyard
The moss covered Japanese courtyard makes for a Ryotei like ambiance.
Red carpet can be laid here for Geishas to dance.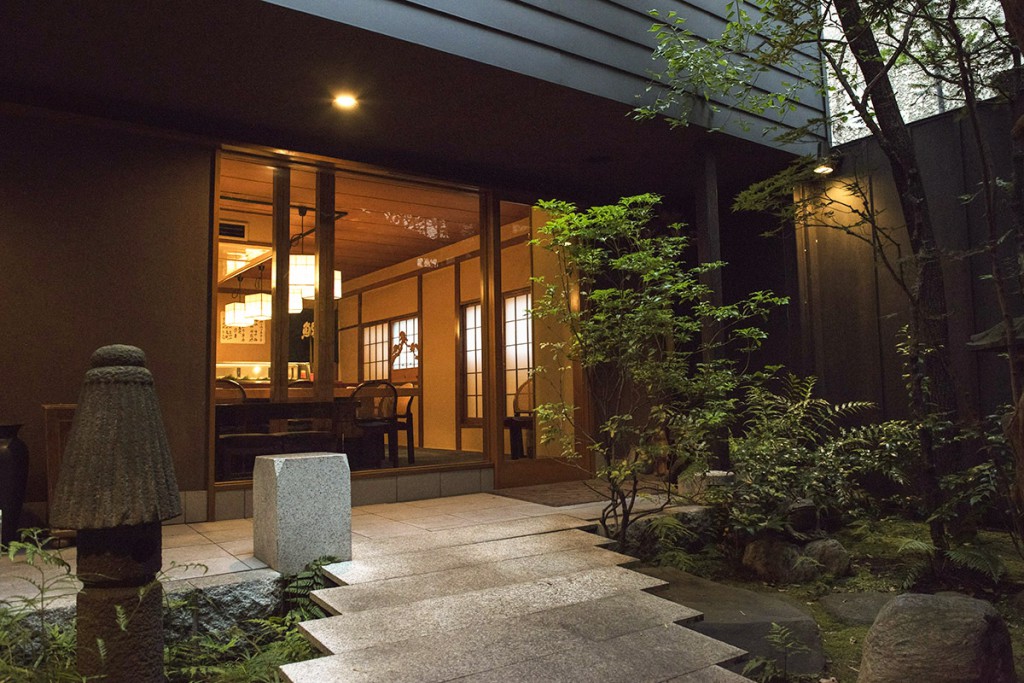 Counter
Our traditional Japanese architecture is 80 years old. But our counter is built wide and will accommodate taller foreign guests comfortably.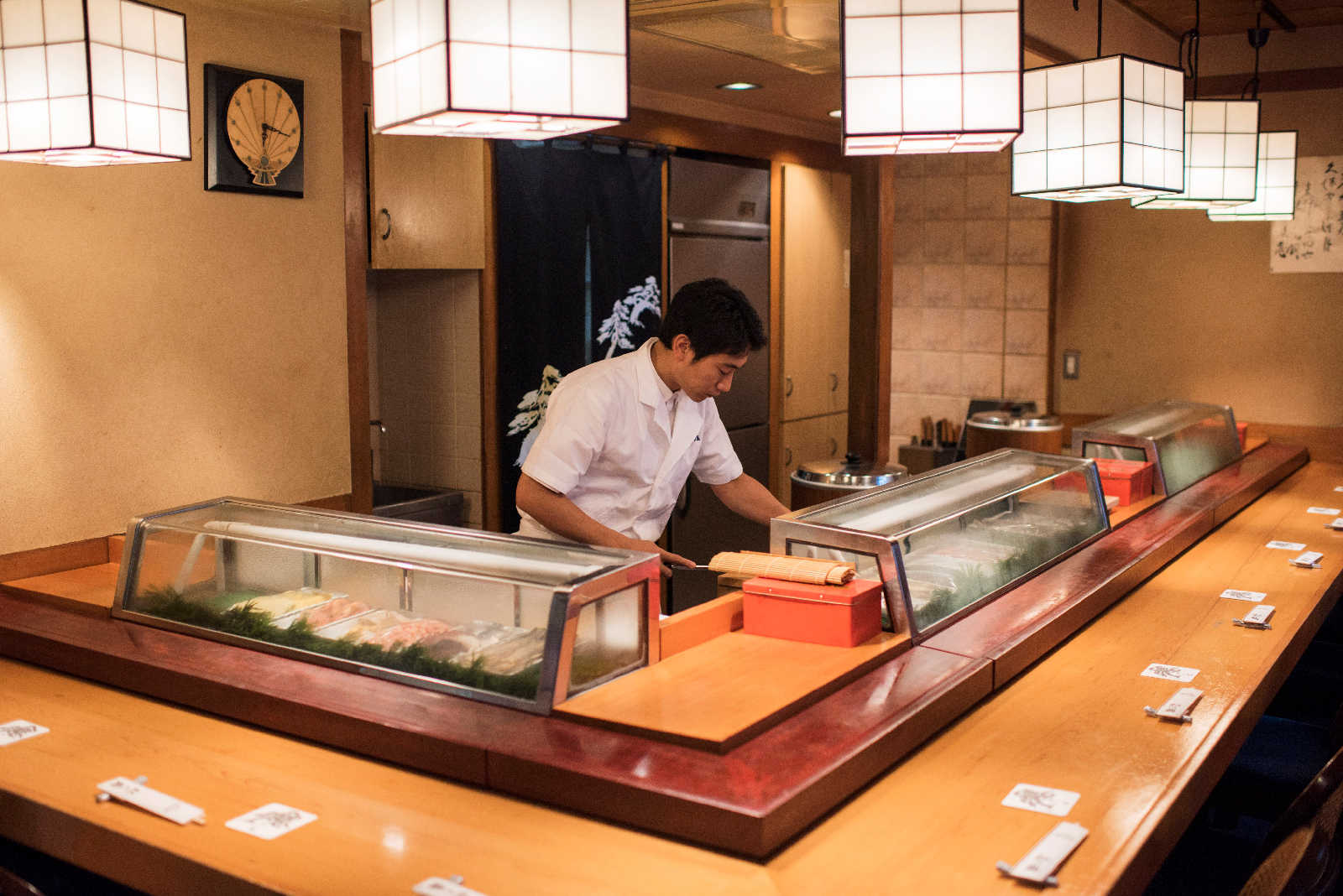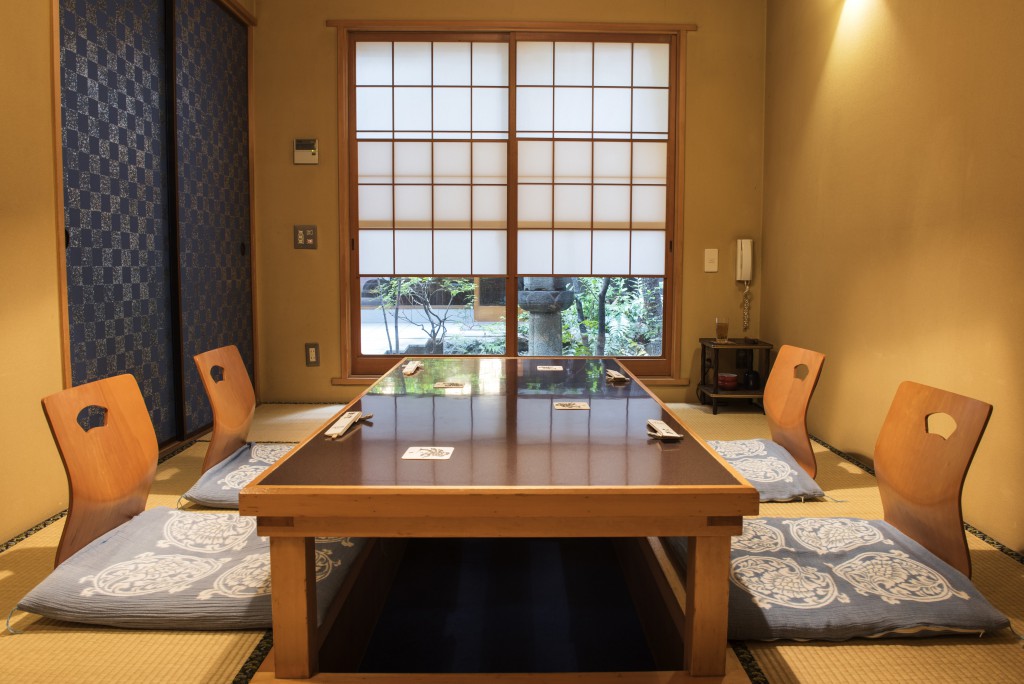 Annex
Our completely private annex room holds up to 6 guests, and is equipped with a private bathroom. You can enjoy the view of our courtyard.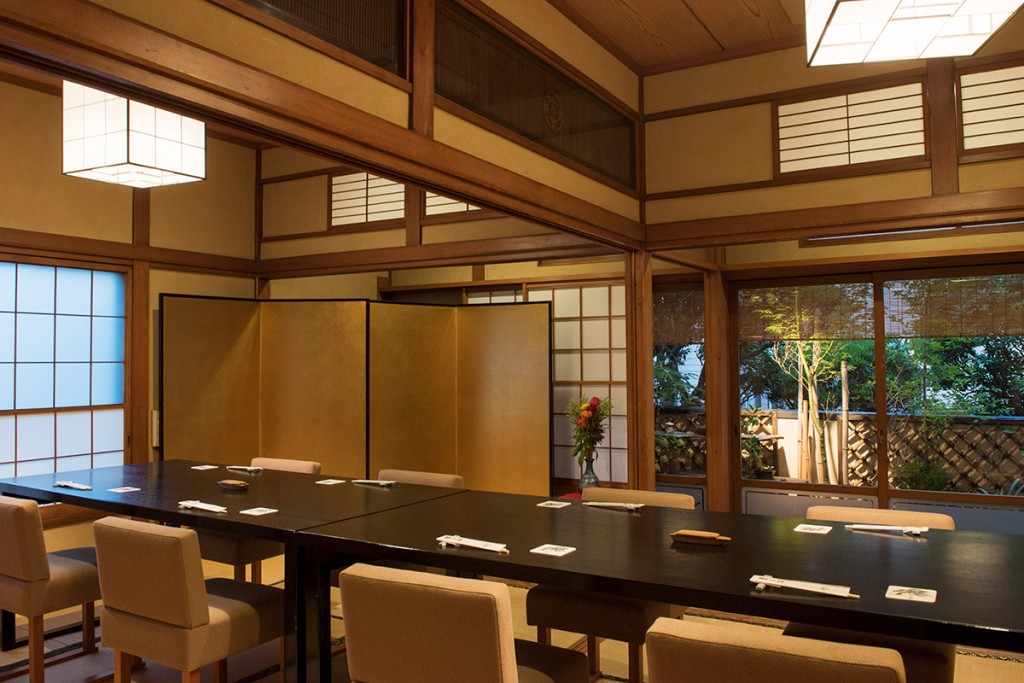 Private Room (2F)
Our upstairs private room accommodates 5 ~25 guests. With private bathroom.
A small Japanese garden complete with a traditional Japanese water fixture can be enjoyed.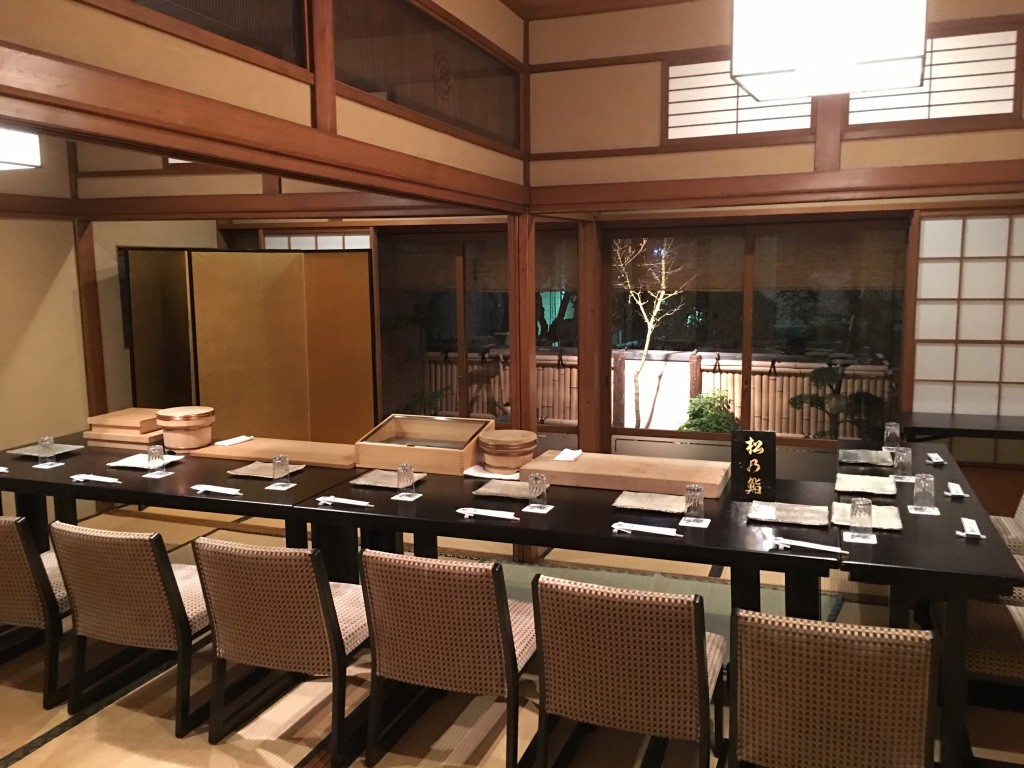 Private Counter
Completely private but still an authentic Sushi experience.
Private counter fee will apply.