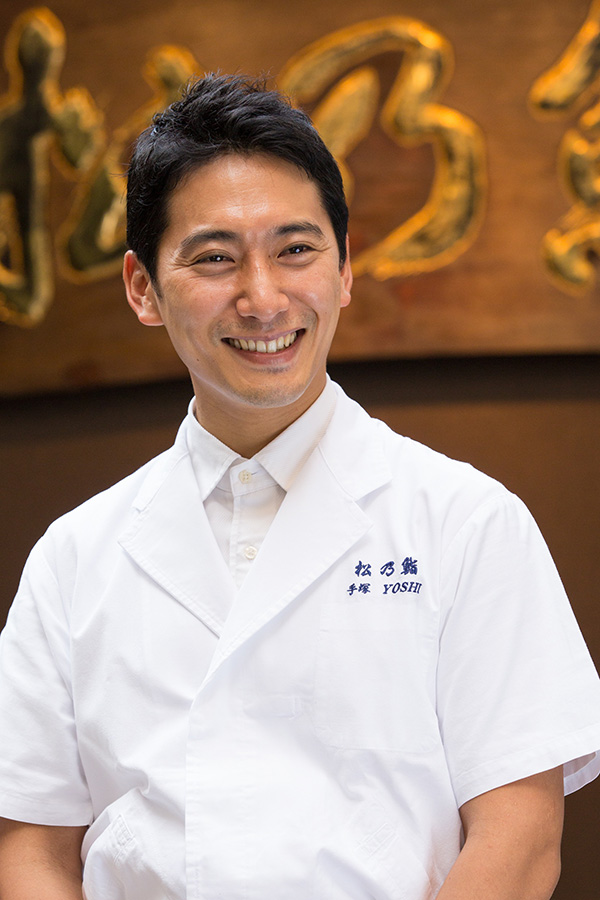 Yoshinori Tezuka (Yoshi)
Fourth generation Sushi chef / SUSHI Ambassador
Blowfish cooking license
Wine sommelier license
From an early age, Yoshi accompanied his father to the fish market and was acquainted with the various fish used in sushi. He started his apprenticeship while still in school.

After graduating from Keio university faculty of business, with a year spent in Stanford University as an exchange student, Yoshi decided to leave the sushi world and Japan to experience the world and learn more about hospitality. He became a professional ski guide and guided tours at over 100 ski slopes around the globe. For 4 years he was stationed in Europe and North America and guided tours not only of skiing but world cruises and wineries. Yoshi loves to travel and has visited over 50 countries in his free time.On returning to Japan he returned to Matsunozushi and resumed his training.
With his experience as a tour guide, Yoshi is committed to introducing Sushi and Japanese culture around the globe. Besides being the Fourth Generation Chef of Matsunozushi, Yoshi caters for events and private parties in Japan and internationally. Yoshi has lectured in universities and companies. His lecture " Enjoy Sushi with Five Senses" is very popular.
Lectures
Keio University
Sophia University
Kikkoman Inc.
Career Asset Inc.
YPO Japan
Japan Culture Labo Inc.
Etc.
International Demonsration
2015 Milan Exposition Japan Day
2016 Turin Slow Food International Congress
International Catering
United States, Switzerland, Italy, France, Singapore, Qater, England, Iceland
Media 

Contact